HIV/AIDS 35 years later….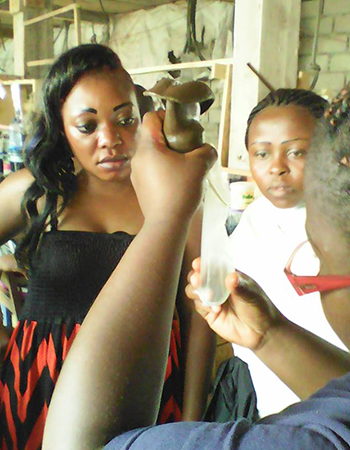 World Day Against HIV/AIDS
A few days after the celebration of the World Day to Combat HIV/AIDS, it is important to pause on the progress of science in relation to this pandemic. Indeed, according to the latest World Health Organization (WHO) reports 36, 9 million people were living with HIV in 2017. 1.8 million people were newly infected with HIV in 2017. 940,000 people died of AIDS-related illnesses in 2017.  About 40% of new infections worldwide in 2017 were among key populations (sex workers, people who inject drugs, men who have sex with men, transgender people) and their sexual partners. 21.7 million people living with HIV were on HIV treatment at the end of 2017. 75% of people living with HIV worldwide knew their HIV status by the end of 2017. About 58% of new HIV infections among adults over 15 years of age were among women in 2017, and every week, 6,600 young women aged 15 to 24 became infected with HIV.
In an article published by Europe one on their information website, in France for example, the budget devoted to HIV research is about 50 million euros per year. A substantial budget that makes it possible to work on improving patients' lives. Limit the side effects of treatments, simplify and reduce the need to take the medications they must take for life.
Currently, a French study is in progress, and as early as 2019 it will say, for example, if in some patients it is possible to switch to 1 tablet in four days out of seven instead of every day.
Another major avenue of research is the hope that one day we will be able to put HIV-positive patients in complete remission, says Professor François Dabis, Director of the National AIDS Research Agency: "When people with HIV are treated with antiretrovirals, the virus disappears from the blood, but it remains in a number of compartments. From there, we work on tracks to reach him in these places where he is hiding. These are leads to remission, which would be a temporary condition during which no further treatment would be required."
The search for a preventive vaccine against AIDS is always an absolute priority, about ten vaccine candidates are being tested worldwide, including at least two in France. We will know more about their level of efficiency by 2020.