TAW – Tchad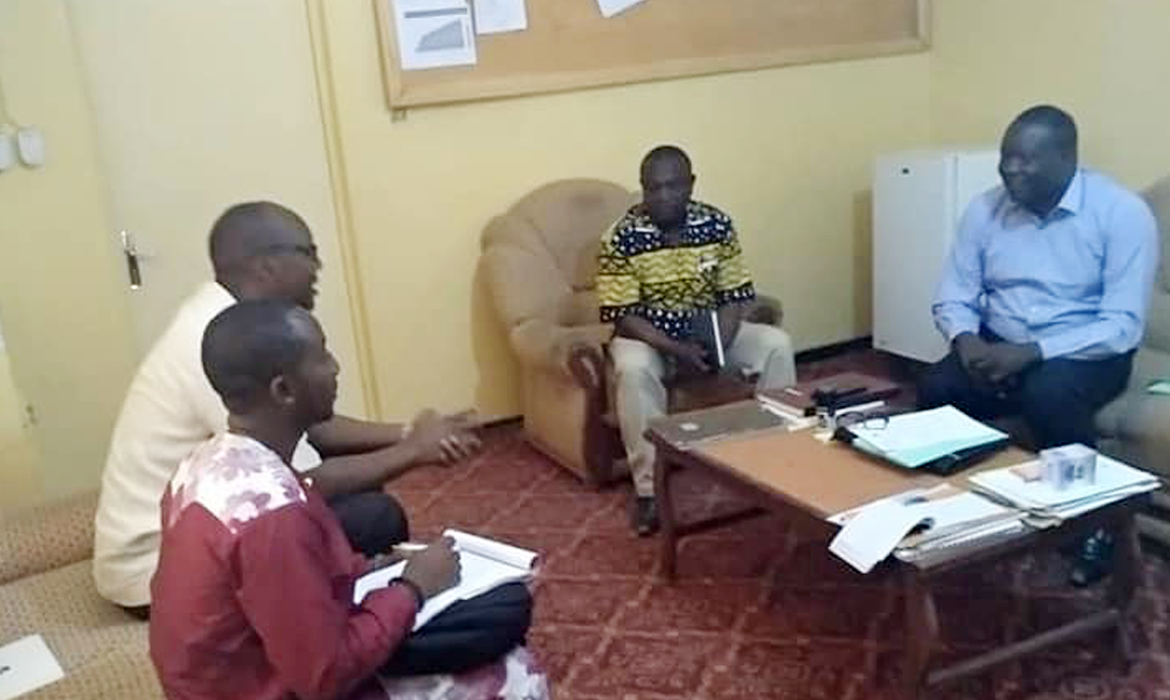 A diagnostic mission to the cities of Ndjamena and Moundou
As part of the implementation of TAW-TCHAD activities, the PG team led by its Secretary General, Louis Merlin Tsamo, was received on 18 March 2019 in Ndjamena by the National Executive Secretary of the National AIDS Council. As part of the implementation of the project "Governance, Human Rights and Access to Care: Strengthening and Implementation of Community-based Access to Care Monitoring Mechanisms/Observatories", a diagnostic mission (Activity 1.2) was organized in the cities of Ndjamena and Moundou. The aim was to meet with the institutions and various stakeholders in the locality and analyse the environment in which the project will be implemented in order to adapt TAW to the context, but also to be able to act more effectively and efficiently.
During this mission, an organizational diagnosis of the association was also carried out in order to highlight the points to be strengthened.
The general objective of the mission was to lay the foundations for the approach to the implementation of the observatory to be developed in Moundou. Specifically, it constituted to: Identify all stakeholders involved in access to care in the locality of Moundou; Analyze the context of project implementation in relation to their health system; Conduct an organizational diagnosis of the association and organize a feedback meeting.